The key members of the project team are introduced below. The project team will be supported by external advisors, project partners, and a project steering group to include key stakeholder representatives.  
Dr Patrick Crushell, Project Manager
Patrick is a Chartered Ecologist, with over 17 years experience working as an environmental consultant. He has managed a large number of projects of varying scale and complexity. Based in his native Kenmare, County Kerry, he has been involved in environmental assessments across a wide range of sectors including; agri-environmental schemes, national infrastructure projects, renewable energy, tourism, and nature conservation projects from a local to national level. 
email: patrick@pmproject.ie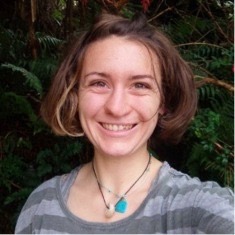 Dr Mary Catherine Gallagher, Office Manager & Ecologist

Mary Catherine has been working as a professional ecologist since joining Wetland Surveys Ireland in 2017. Mary Catherine completed her doctoral research on the impacts of an invasive barnacle species on native species and ecosystems. She has worked on the environmental assessments of projects across different sectors including; agri-environmental (GLAS scheme), nature conservation, water infrastructure, and renewable energy.

email: mc@pmproject.ie

Dr Peter Foss, Project Publicity & Data Manager

Peter is a Chartered Ecologist who is recognised as an expert in peatland and wetland ecology and conservation. He has a wide range of experience in public awareness, project administration and supervision, and data management. Peter's experience in these areas stems from his position as chief executive of the Irish Peatland Conservation Council (IPCC) from 1989-2004. Since then Peter has worked in environmental consultancy and more recently has focused on raising environmental awareness through digital technology and social media. 
email: peter@pmproject.ie
Mary McAndrew, West and North West Catchment Officer
Mary has spent the past two and 1/2 years advising farmers on behalf of both the Farm Relief Services and Teagasc, and working with farmers for the GLAS agri-environmental scheme. Mary also worked on the Knowledge Transfer Groups programme, hosting meetings for farmers on relevant topics. Mary will be liaising and providing support to participating farmers on the project in the Galway, Mayo and Donegal catchments.
email: mary@pmproject.ie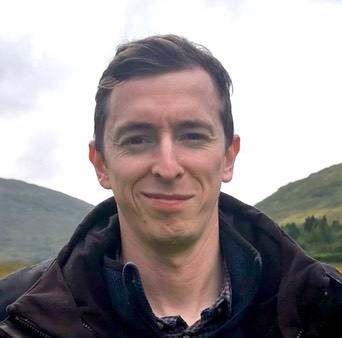 Gerard Caden, West and North West Catchment Officer
Gerard previously worked several years for the Scottish Department of Agriculture as an Agricultural Officer. This work involved detailed mapping of farmland as well as inspections of various agri-environmental schemes and cross compliance checks. Before moving to Scotland, he worked for Teagasc as an Agricultural Development Officer and as a Soil Technician in which he helped farmers meet their scheme objectives. Gerard also comes from a suckler farming background and is actively involved on the family farm in Mayo. Gerard will be supporting farmers in the Galway, Mayo and Donegal catchment areas.
email: gerard@pmproject.ie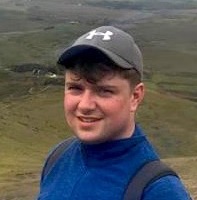 Michael Chapman, South West Assistant Catchment Officer
Michael graduated as a Wildlife Ecologist from the Munster Technological University in 2020. Since graduating he has worked within the Environmental Consultancy sector and has particular experience in relation to water quality and aquatic ecology. Coming from rural Tipperary, Michael has a keen interest in biodiversity and sustainable land use/farming. Michael will be working closely with the local farming community and assisting in achieving the programmes objectives in the Cork and Kerry catchments.
email: michael@pmproject.ie
Project Partners
Wetland Surveys Ireland Limited, an established environmental consultancy firm, are partners on the project and will provide resources and support to the project team as required.
O'Connor Pyne & Co. Limited, an established accountancy firm, are partners on the project and will provide financial advisory services and administrative support to the project team. 
External Advisors 
Dolores Byrne, Agricultural Science, Institute of Technology, Sligo
Con Curtin, Agricultural Consultant
Michael Gill, Hydro-environmental Services
Daireann McDonnell, Aquatic Ecologist
Evelyn Moorkens, Freshwater Pearl Mussel Expert
Photographic Copyright
The Pearl Mussel Project would like to thanks the following groups and individuals for providing photographic images and artwork used to illustrate this web site. The images remain copyright of the photographer. 
IRD Duhallow LIFE, La Buvette Ltd., Wetland Surveys Ireland, National Biodiversity Data Centre, Google Maps, European Environment Agency - European Topic Centre on Biological Diversity,  Kerry LIFE, International Union for Conservation of Nature, National Parks & Wildlife Service, National Rural Network, European Innovation Partnership (EIP-Agri), Teagasc, Patrick Crushell, Peter Foss, Helga Foss, Mary Catherine Gallagher, Brendan Kirwan, Derek McLoughlin, Evelyn Moorkens, Bruce Plante.