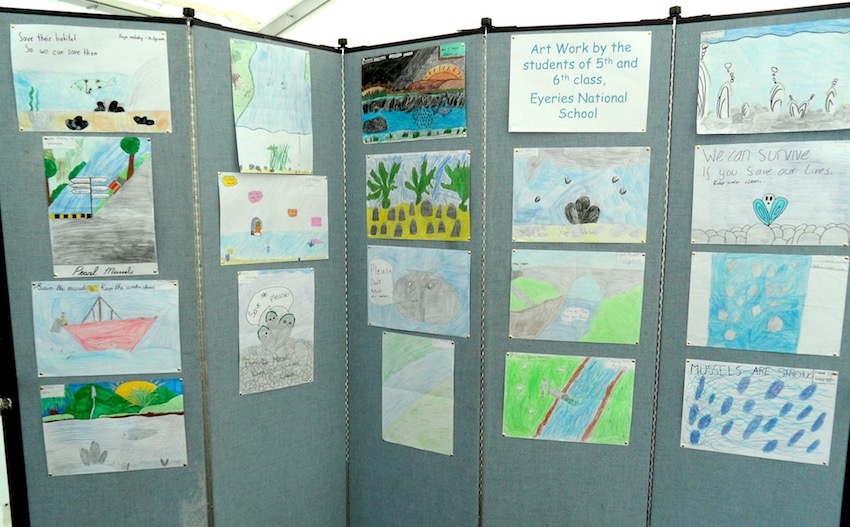 An special exhibition of inspiring artwork focusing on freshwater pearl mussel, was prepared by students from Eyeries National School and on display at the recent launch of the Pearl Mussel Project. 
The students undertook the art project following a visit to their school at the start of March by staff from the PMP who introduced the students to the biology of freshwater pearl mussel and the steps needed to conserve the long term survival of viable populations of the species in Ireland.
In In his speech at the launch, Minister for Agriculture, Michael Creed TD praised the young artists and highlighted the recent climate strike and the obligations on leaders to do the right thing for the environment and future generations.
PMP wish to thank the students for their great artwork and support for freshwater pearl mussel.
#pearlmusselproject #musselrivers #EIPagri #RuralNetwork