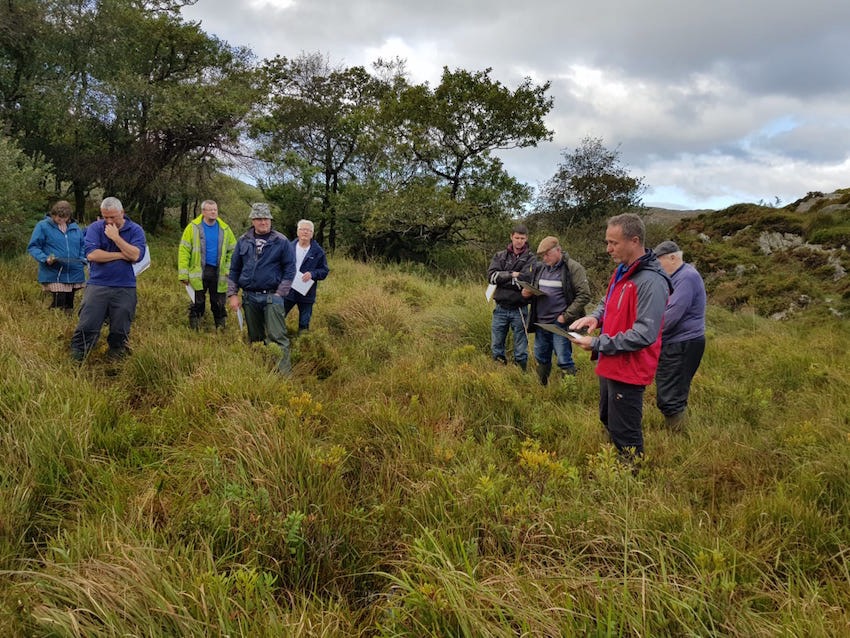 Tara Challoner and Patrick Crushell from PMP provided the final 2019 farmer field training  course in the Ownagappul catchment, in Ardgroom yesterday. In all PMP has now provided training to 340 farmers who are participating in the programme. 
The training courses provided a valuable opportunity for farmers to learn about details of the program and measures to help the conservation of the freshwater pearl mussels in the different catchments. The indoor and outdoor training meetings also provided farmers the opportunity to discuss details of the programme and its implementation, and understand how plots will be scored and how they might improve their habitat plot scores and associated programme payments. 
Thanks to all participating farmers for attending yesterdays training day, and to Sean Sullivan our host farmer for allowing the course to take place on his farm.
#pearlmusselproject #musselrivers #EIPagri #RuralNetwork @agriculture_ie