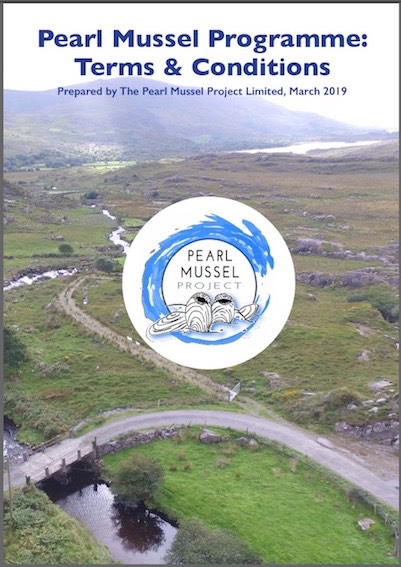 The Pearl Mussel Project have published a new document which sets out the Terms and Conditions of the Pearl Mussel Programme for farmers interested in joining the programme. Further information on the administration and operation of the Programme is available on the project website (PearlMusselProject.ie).
The programme aims to address the challenges of adapting the results based payments approach to target aquatic species, namely the endangered freshwater pearl mussel. It is an exciting opportunity for farmers to derive an additional income from their land and helps to secure the economic viability of agricultural enterprises. The Terms & Conditions booklet includes 29 sections covering all aspects of the programme. 
The Pearl Mussel Project is a component of the European Innovation Partnerships initiative under the Rural Development Programme (2014- 2020) under the remit of Regulation (EU) No 1305/2013 Of The European Parliament And Of The Council. 
You can download a digital copy of our Terms and Conditions and other programme documentation from the Publications page on our website or write / phone and request a copy.
#pearlmusselproject #musselrivers #EIPagri #RuralNetwork @agriculture_ie