News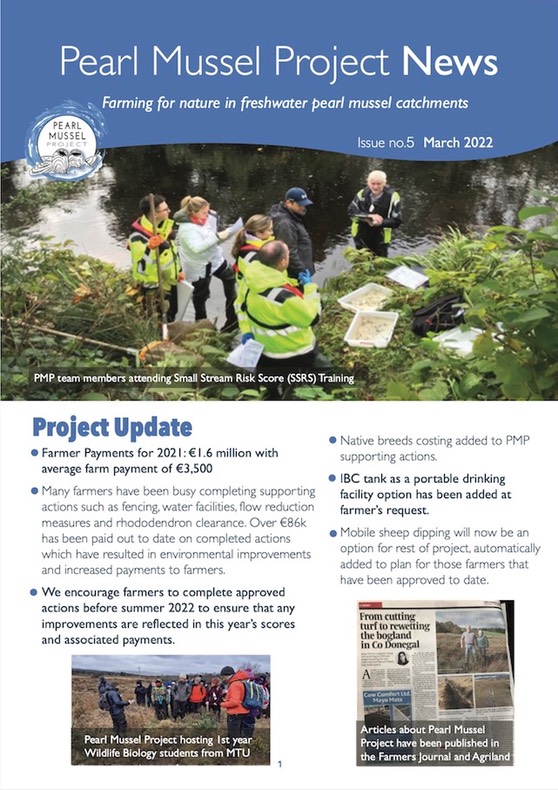 March 2022: The Pearl Mussel Project have produced a short farm newsletter with information on some of the latest developments within the programme, including: programme update, a study by Poppy Overy on the  co-benefits of biodiversity and hydrological intergrity using beetles as case study on farmland in the programme, a profile of Joanne Materson one our farm advisors, an introduction to the new Bundorragha catchment Rhododendron Control Project with which PMP is partnering, news on the latest developments in PMPs Education programme, and news on PMP and the new CAP.
Download your copy of Pearl Mussel Project News, Issue 5 here. 
We hope to produce further issues of Pearl Mussel Project News during the programme. So check in again to see the latest programme developments.
If you would like to submit an article, photograph or item for inclusion in the newsletter which relates the programme email Mary McAndrew at mary@pmproject.ie
#pearlmusselproject #musselrivers #EIPagri #ruralnetwork